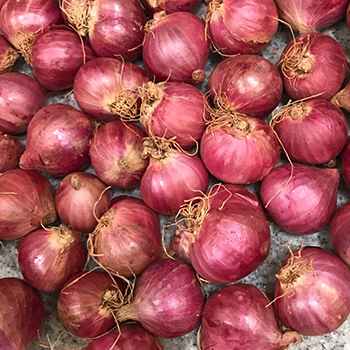 PODISU SHALLOT ONION
Shallots probably originated in Central or Southwest Asia, travelling from there to India and the eastern Mediterranean. The name "shallot" comes from Ashkelon, an ancientCanaanite city, where people in classical Greek times believed shallots originated.
We own a modernized and well-coordinated manufacturing unit that has enabled us to provide the Podisu Onions. Using quality seeds and organic fertilizers, our vendors cultivate this onion as per without using any chemicals substances. The offered range of onions is stored in our properly ventilated warehousing facility in order to prevent these form degradation. This onion contains various necessary minerals and vital vitamins, which are beneficial to health.
We are currently shipping to Singapore, Malaysia, Indonesia and Sri Lanka.
Once order is booked the cargo will be put to dry and then cleaned twice, sorting is done and grading for the required size.So there will never be a single piece damage in any of the bags.We assure very good quality as we have experienced in this field for many years.
Our customers have been with us for many years just because we supplied the right quality and better price.